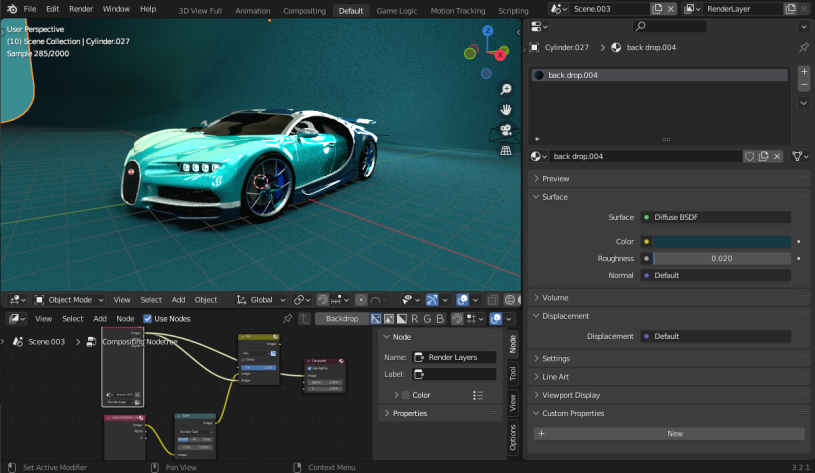 Blender
Fast, Free, 3D Editing Software
Bledner is free 3D editing software for both personal and professional use. It's designed to be quick, intuitive, and compatible with a wide range of media formats. Perfect for creating 3D objects, animation, video editing, and more!
Professional Tools. No watermarks. Free Full Version.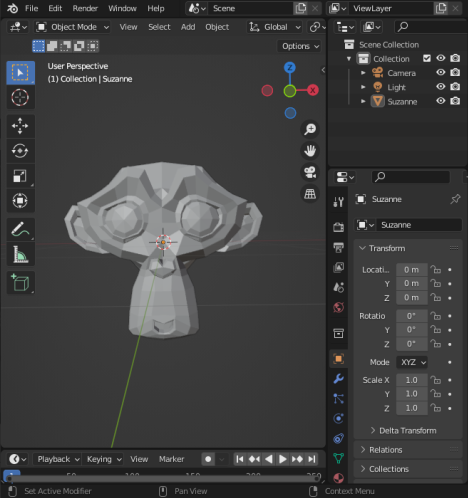 3D Editing
Blender is full of amazing tools for 3D editing. You can create whatever you can imagine in blender. You can add mesh's, curves, objects, and sculpt them to look exactly how you like. Blender has a very wide verity of tools to help you use your creativity to it's fullest.
Projects
Blender's main use is for 3D animation but it can be used for much more than that. When you open Blender to create a new project you can choose if you want to do general 3D animation, 2D animation, sculpting, VFX, or video editing. Blender is a very diverse tool and has many different uses and functions.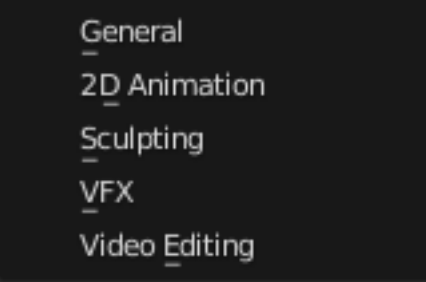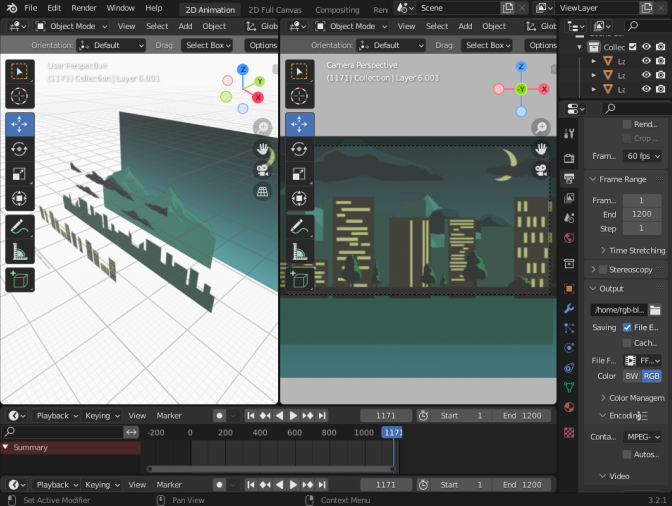 2D Animation
Unlike other 2D animation programs you can edit and create 2D animations in 3D space. This allows you to do and create effects that can't be done in other 2D animation programs such as parallax effects. Create animated motion graphics by adding key framing to any effect, image, or video clip. You can have multiple views of you project so you can see where everything is placed and exactly what the camera sees.
Video Editing
Blender can also be a very powerful video editor. You can select the video editing option which makes Blender look like a video editor. You have you project bin to the left, your timeline down below, and effects to you right. You can create different transitions and effects with your videos.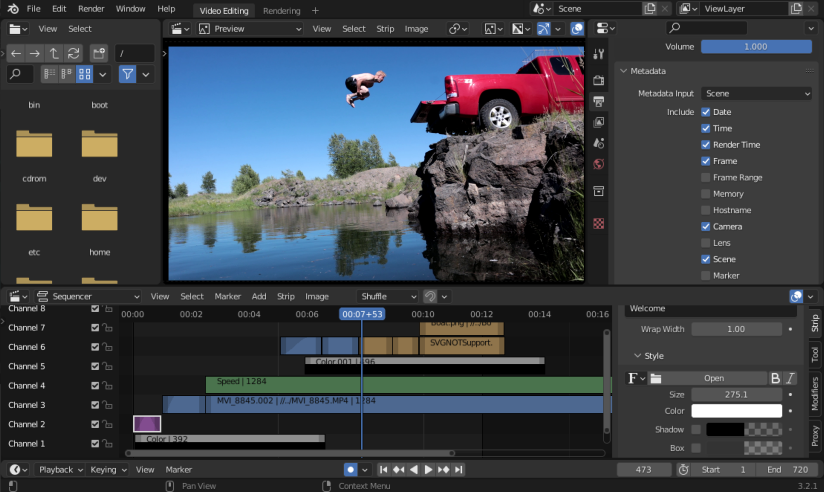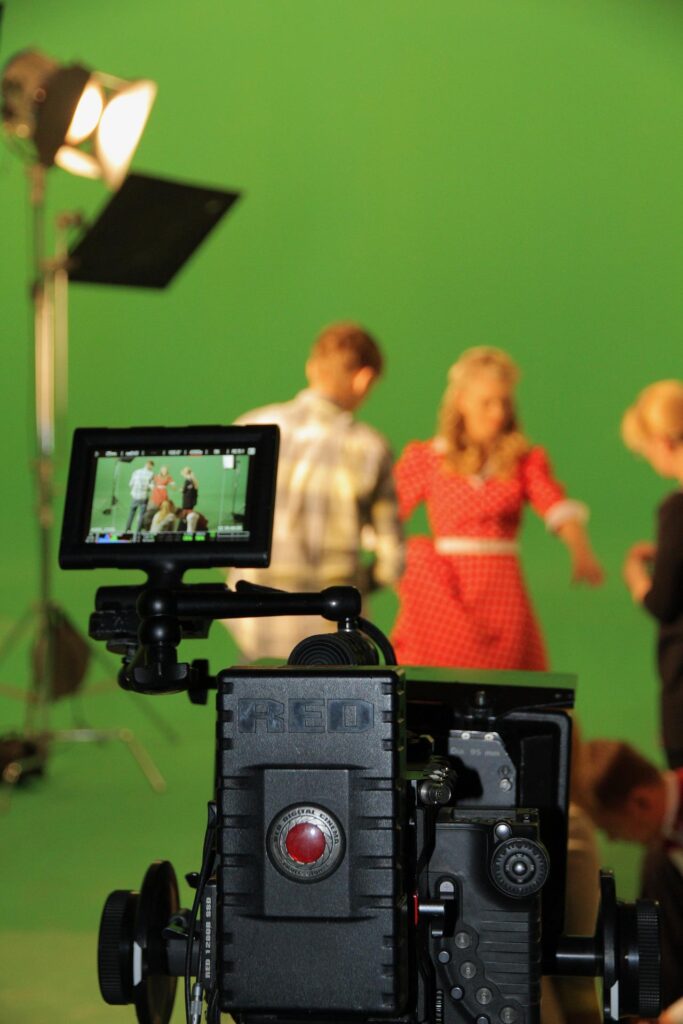 Visual Effects
Blender can also be a very powerful tool when it comes to VFX. Blender has many tools to add VFX's to your videos. You can track you footage, chroma key, add 3D objects, edit videos, and more! There are so many different ways that Blender can be used to add effects into your videos which allows you to use your creativity to create exactly what you want.
Cross Platform
Runs on all versions of Windows, Linux, and Mac. Excellent on newer, fast computers, but will also run well on older, slower computers. Blender has been designed for desktops and laptops, and is not available for phones, tablets, or Chromebooks.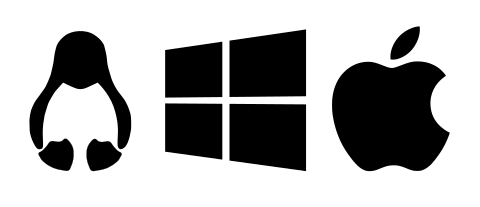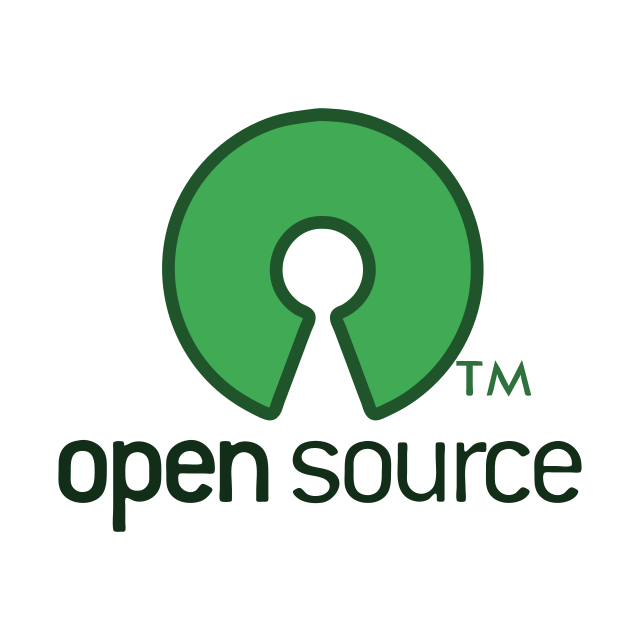 Free and Open Source
Enjoy 100% free and open source software that respects you as a user and an artist. Blender is developed and maintained by volunteers around the world. You may use it for personal, professional, commercial, and any other use you see fit. If you use and like Blender, consider donating to its development for future improvements and new features.